Last week, our team had a great time in Las Vegas at the SharePoint Conference 2019, the largest SharePoint conference in the industry. With excited customers and partners in attendance, Microsoft made several large, exciting announcements in SharePoint and across Microsoft 365. These innovative updates are those for which enterprises have been waiting for - including clarity around Teams and SharePoint usage.
Here are some of the major announcements:
New SharePoint Home Sites: The conference was buzzing about the new home sites – a new, dynamic, personalized employee experience for your organization. The new home sites help teams collaborate and communicate effectively, while AI powers insights that help the individual be more productive.
New Yammer Investments: One of the main focuses of the conference was how to improve the way employees connect with each other, while being efficient and secure. Microsoft has announced new capabilities for security, privacy and compliance to make it easier than ever for employees to connect. One new feature includes a Live Events in Yammer which ranges from internal webinars to professional broadcasts.
New Mobile Features and Interactivity: Microsoft Stream has added new features to web and mobile such as interactive quizzes, polls and surveys within Stream videos, record and upload videos on the Stream app and share immediately, webpart enhancements, as well as new admin features to manage permissions and privacy.
Microsoft 365 Cloud User Experiences: Microsoft is turbocharging Microsoft 365 cloud user experience to drive massive improvements to the capabilities, performance and security of Microsoft 365 to make all experiences better, faster and easier to govern. The goal is to improve collaboration and innovation, without slowing you down. For example, you can open almost any file, even a large PowerPoint, in seconds.
Updates to OneDrive: Microsoft announced that OneDrive supports different sync for files outside of Office which should accelerate sync, as well as allows customers to preview more than 320 file types.
One of the topics that we had many discussions with both clients and the Microsoft team at the conference was our Slack to Teams migration tool. There was lots of excitement about easily being able to retire expensive Slack environments! Let us know if that is any interest to you!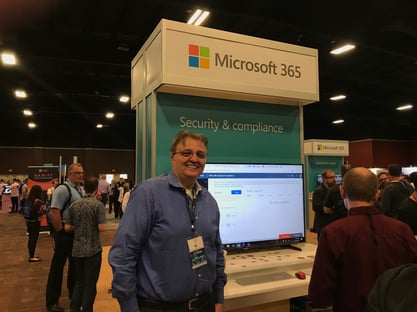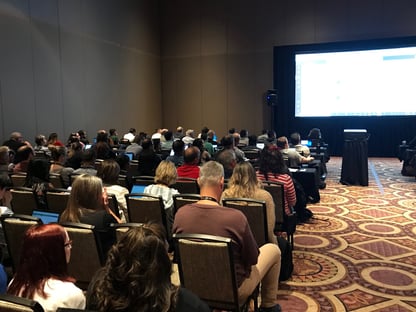 While we aren't sure when all of these updates will be available to users, we are excited for them! Are you excited about any of the updates – tell us in the comments!