Gain valuable business insights from your data
Business Analytics provide a prescriptive approach by which the data can be analyzed, patterns recognized, and models developed to clarify past events, create predictions for future events, and recommend actions to maximize ideal outcomes.
Often, organizations have a lot of disparate data at their disposal and struggle to harness it in useable and effective analytics solutions to make more informed business decisions. However, many companies often get bogged down with large Data Warehouse projects that don't deliver results in a timely manner to business users.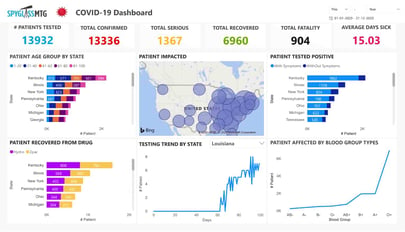 Our Process
Spyglass helps design and deliver targeted business analytics solutions to fulfill specialized business area needs and answer specific questions. Our Business Analytics platform solution compliments or follows our Modern Data Platform and Data Integration implementation to deliver a solution for even greater insight.

To get started in using Business Analytics, contact us today.