Microsoft Tools and best practices for setting up employees to work remotely.
Considering recent events, more companies than ever are finding it crucial to move their businesses to a remote setting and to do so quickly. This can be an extremely overwhelming process for most, and many do not know where to start. The good news is that there is a simple platform that can connect users allowing them to collaborate, communicate, and efficiently work remotely.
This platform is Microsoft Teams. With Teams, your business can stay connected, share information, and communicate in various ways. Teams is the fastest growing business app in Microsoft history- and for good reason!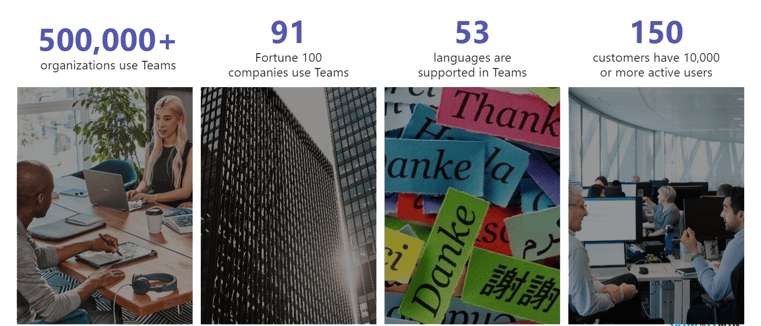 If you already own Microsoft Office 365, then you have full access to Teams included in that! However, because of the heightened demand for the ability to work remotely, Microsoft is offerings Teams FREE for 6 months. Spyglass MTG is offering a free half-day virtual workshop to get your business set up in Teams quickly! This will allow you to move your company to the remote space quickly, efficiently, and very cost effectively.
Teams has the following features that make connecting with your employees easy & safe: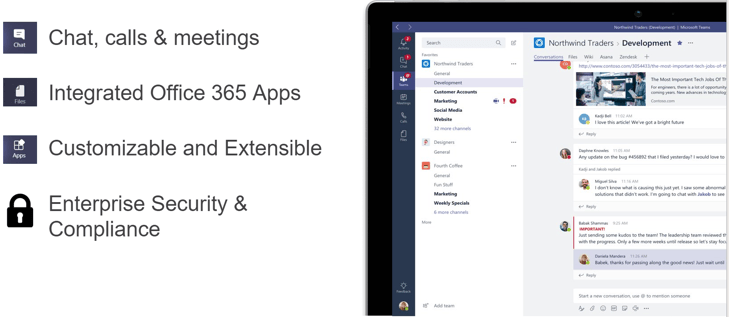 Once you get up and running on Microsoft Teams, you must work hard to ensure that employees are still able to be productive in this new work space. Switching from working in an office to working from home can be a very difficult adjustment for some. Luckily, we are experienced in that area and have lots of tips that we can share to make your business more productive in these times!
Keys to success​ for remote work:
Managers and employees must work together to formulate a successful work paradigm​

Mutual beneficial working hours​

Regular Team Meetings​

Manager/Employee 1 on 1 meetings​

Dedicated work space​

Set hours: work time vs. family time​

Be available to team members​

Mimic your own office habits​

Start/End time​

Remember to take breaks!

Talk to co-workers
Over time, remote work will get easier! It will become more of the norm for your business and employees as you all become accustomed to it. Right now, it is important to take a step back and re-frame your mind regarding what defines a work space as everyone tries to adjust to this new idea of reality. You can still be as productive from home as you were in the office!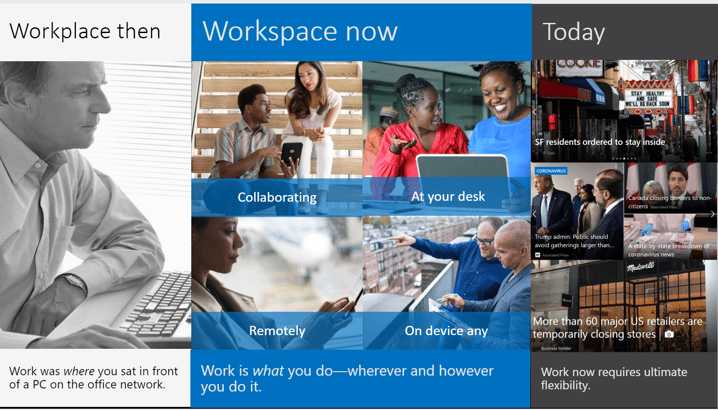 Interested in learning more about the Microsoft Teams offers and deployment? Contact us today!