Spyglass MTG, LLC Announces the Appointment of Dori Albert as President of Spyglass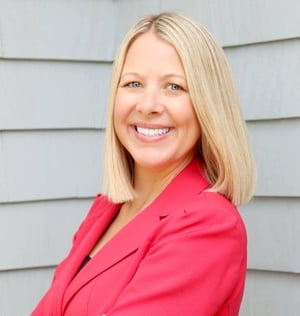 Lincoln, Rhode Island, December 11, 2019 – Spyglass MTG, LLC is excited to announce the appointment of Dori Albert as President of Spyglass. Dori's extreme dedication and involvement in overseeing business development, go-to-market strategy, strategic partnerships, and employee culture will help Spyglass expand.
Over the past 20 years, Dori has held various leadership roles in the IT solutions space within sales, marketing, and operations for the New England market. Dori joined Spyglass in December 2017.
"Dori has the type of leadership skills to make a business successful. She's driven, passionate, organized, focused, consistent and has the enthusiasm and knowledge to grow Spyglass and provide value to our customers," Tom Mrva, CEO of Spyglass, explained, "In addition, she's always finding ways to make Spyglass a special place to work and fostering a great environment for employees."
Dori has helped expand Spyglass MTG's relationship with Microsoft and has recently developed a joint venture with AVASOFT, a next-gen product & solutions company with offices in the US and India leveraging Office 365, along with the entire suite of Microsoft modern workplace tools, to enable digital transformation for their global array of clients.
Dori Albert, President of Spyglass, stated, "I am very excited about this new opportunity at Spyglass and look forward to continuing our growth through our devotion to exceptional customer service and our strategic partnership with Microsoft. Spyglass MTG is a great company to work for, with an incredibly talented team and fantastic partners and clients. The future looks bright."
Spyglass MTG is a Rhode Island-based company that provides Microsoft technology solutions pertaining to Office 365, Azure/App Modernization and Data and AI, working with some of the largest companies in the Northeast.
About Spyglass MTG
Spyglass MTG uses proven integration methodologies and expert consultants to build and deploy Microsoft solutions leveraging Microsoft 365 (Office 365, Windows 10, and EM&S), Azure, and Data/AI. No matter what part of your journey you are on from initial design through implementation, upgrade and maintenance we can help pave your way. Whether you are looking to leverage Office 365 applications like SharePoint, Teams, Exchange, Power BI, or PowerApps, Azure solutions for Data/AI or Modern Applications, or upgrade to Windows 10, Spyglass can help. With regional relationships, knowledge, and local resources at the ready, let us be your one-stop-shop for all Microsoft services. We're here to help your business succeed.
Contact
For more information contact Kata Pavlov, Director of Marketing, Spyglass MTG, LLC. at info@spyglassmtg.com and 401-495-6888.