Spyglass MTG, LLC Announces the Launch of Spyglass Staffing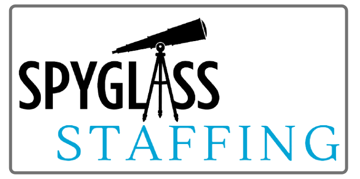 Lincoln, Rhode Island, January 5, 2022 – Spyglass MTG, LLC is excited to announce the launch of a new staffing services business unit, Spyglass Staffing.
Spyglass Staffing is a business unit within Spyglass MTG dedicated to fulfilling all your technology staffing needs. While not all projects require the full consulting breadth that Spyglass MTG's broader team provides, Spyglass Staffing provides the specific resource(s) needed to round out your internal team and fulfill your requirements. The goal of Spyglass Staffing is to give you the proper support that you need in order to keep your business flourishing. Leveraging Spyglass' vast database of technology consultants and proprietary screening process, they will provide you with top quality candidates just in time for your critical projects.
Spyglass Staffing not only supports Microsoft Technologies like the traditional Spyglass MTG business, but also a full range of technologies and skill sets. Spyglass MTG has been providing staffing for their core clients for over 15 years, and are now ready to expand this service to all their customers.
About Spyglass MTG
For over 15 years, Spyglass has closely partnered with Microsoft to bring their vast and expanding suite of enterprise solutions to clients. Spyglass leverages proven methodologies, migration tools and expert consultants to architect, build, deploy, migrate to, and manage Microsoft solutions. Whether you are deploying or upgrading M365, implementing Azure, deploying Teams, building a SharePoint Site, developing a Security or Governance Model, designing a Modern Warehouse or BI Solution, or developing AI apps on the Power Platform, Spyglass can help!
Contact
For more information contact info@spyglassmtg.com.