As a Marketing Manager, I have very little technical expertise. I am familiar with what technical platforms are used for what purpose, but my knowledge pretty much stops there. I do not have the skills to write advanced code or create a security barrier for an entire organization.
Because of this, I was a bit nervous joining Spyglass, a technology company, a little over a year ago. However, I have been pleasantly surprised at how much I have learned in just a year. I used to look at tech as a big scary field that I could never participate in. While there are facets of it that I will never be able to understand, I am learning that Microsoft makes so many of its platforms extremely user-friendly. And when I say user-friendly, I mean even I can use it, a Marketing Manager with far more experience in the consumer goods field than in tech.
Prior to surrounding myself with intelligent tech wiz's, I had no idea that Microsoft offered so many easy and user-friendly platforms. I now know that there are many Office 365 tools that I alone can utilize to make my job easier and more efficient.
The first tool I learned how to use when I started with Spyglass was Modern SharePoint. I quickly learned how to update our internal company intranet to share important marketing materials and company news.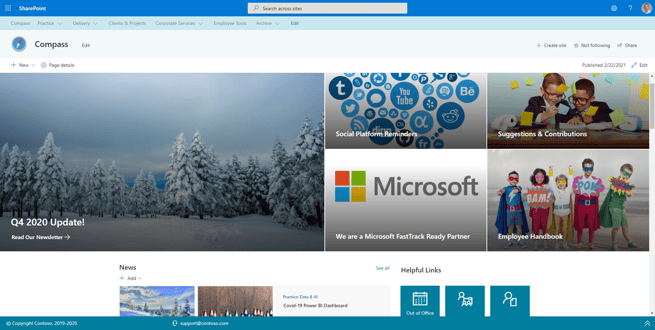 Just last month I learned how to create a Microsoft Form. In under 30 minutes, I was able to create this form that we now use as a company-wide standard to gather information for our popular Slack to Teams Migration Tool. I also learned how to use Power Automate to create a workflow so that every time we receive a submission of that form certain people will automatically get an email.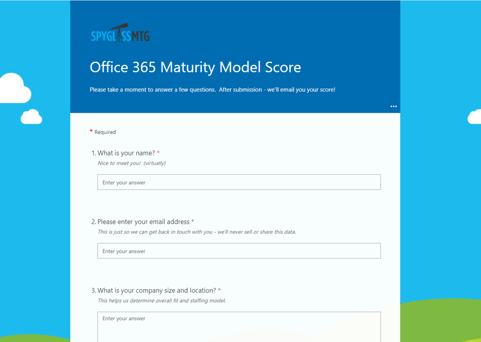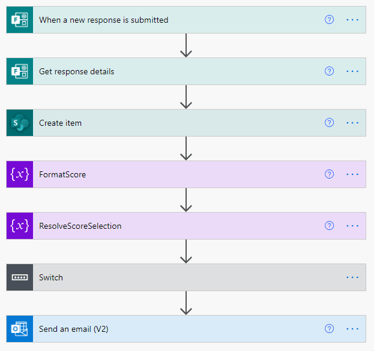 Using these tools, and many more in the Office 365 suite, have made my job so much more efficient. I used to spend hours or days thinking of the best way to gather information or share news. Now, I can create something for that purpose with the Microsoft Office 365 tools in no time. I wish I had known how easy these tools were in the past, but I know I will be using them far into the future now.
You may be wondering if you are utilizing Microsoft's Office 365 tools to their fullest extent in your own organization. Because we see that as such a common question, we created an easy quiz, also built on Microsoft Forms, to help you determine where you fall on the Office 365 Adoption Maturity Model. This is a model that we created where we score your usage of the platform to help you understand if there is more you could be getting out of the systems you already own and use!
Want to find out your score? Fill out this quick survey. You will immediately be sent your score after completion. Contact us if you have any questions regarding your score or how we can help you utilize many of Microsoft's Office 365 platforms today!