On July 6th, 2020, Microsoft made a public announcement to superannuate SharePoint 2010 workflows. Moreover, it was recommended to migrate to Power Automate for business processes going forward. Effective August 1st, 2020, SharePoint 2010 workflows will not be available for new tenants. However, starting in November 2020, existing tenants will also unable to create or run SharePoint 2010 workflows. Beyond this, SharePoint 2013 workflows will also not available starting in November 2020.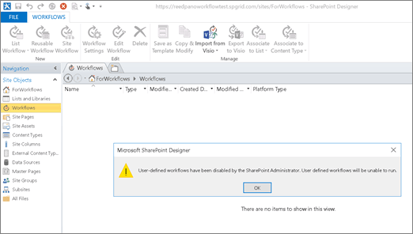 The only UI tool available to customize SharePoint 2010 and SharePoint 2013 workflows developments is SharePoint Designer 2013. SharePoint Designer 2013 was last updated during October 2016. Moreover, Power Automate was launched by Microsoft in April 2016. It clearly indicates that Microsoft has planned to replace SharePoint Designer 2013 with an innovative cloud-based service. Although many businesses and organizations are reluctant to migrate to Power Automate, hundreds of them are planning to move to Power Automate to execute normal functions. This blog post contains comprehensive information about how to migrate to Power Automate.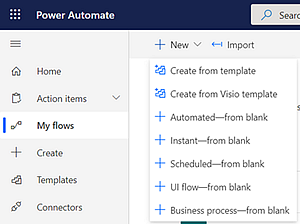 Scan your environment
SharePoint Modernization Scanner is used to automate the process of scanning the environment of your classic sites. It was first introduced in December 2018. It is supported for running against SharePoint Online and On-Prem. However, we will be only covering SharePoint Online here. This open source tool is used widely to scan and prepare the environment of classic sites for modernization. It provides factual data about how quickly you can modernize your classical sites. The dashboard generation end of the scan enables you to drill down on the modernization readiness of your classic sites. It also plans recommended remediation process where required. SharePoint Modernization Scanner supports multiple modernization modes to execute a full scan. You can choose many scanning options depending upon the mode you have selected. The report option that we are interested in here is "Workflow Only" mode that will scan all the workflows in your tenant. As a result, it generates couple of files that have workflow details.
Office 365 Classic workflow inventory.xlsx - Information on available workflows and their Microsoft Power Automate upgradability score and information on when the workflow was last changed.
ModernizationWorkflowScanResults.csv – How the workflows were used.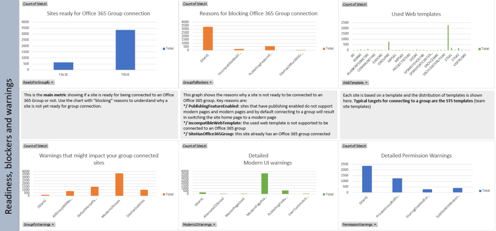 Migration
Once you know what workflows you want to migrate to Power Automate, let's discuss the common types of workflows and what actions are available in Power Automate for that.
Common types of workflow
Start workflow on an Item Created or Modified in the list:
A workflow has a SharePoint list trigger action to initiate the process of workflow. It can either be started manually or automatically depending on what you want to achieve at the end. If you want to create a workflow that sets off on items created or changed, you can set options under SharePoint Designer 2013 -> Workflow setting area to trigger it. You can set Start workflow automatically or Manually or both options depend on your business process.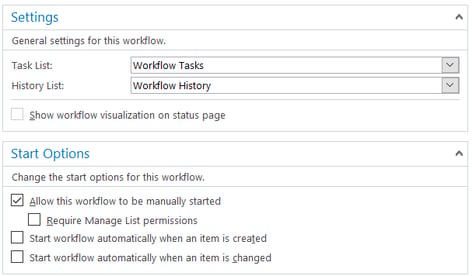 On the contrary, you can use SharePoint connector in Power Automate. It has 8 boosting options to trigger your workflow.

Moreover, you can trigger a workflow on other types of connectors including Outlook, OneDrive, Planner, MS Forms, MS Teams, Tasks, etc.
Approve an item workflow:
In order to create an Approval workflow in SharePoint 2010 Designer, multiple action controls features are required at every stage. Additionally, you need to store the outcomes of every action in variables to use for future use. It becomes very complex to visualize all the stages of approvals and rejections as everything is laid out vertically.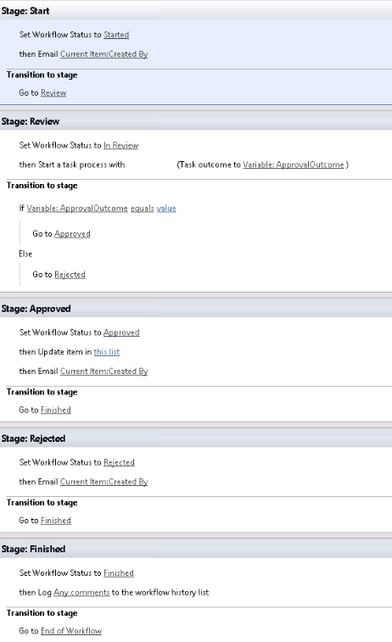 On the other hand, Power Automate has predefined templates to choose for your approval workflow. You can update the logic in the predefined templates according to your business requirements.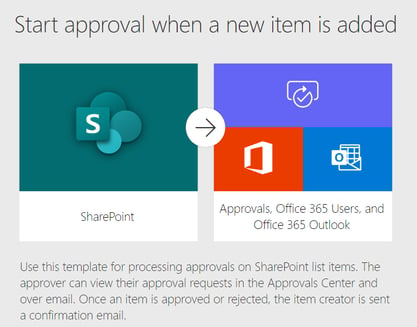 List and Site workflow:
SharePoint 2010 Designer workflow exclusively has List and Site workflow feature. If your Designer workflow is using List and Site workflow, you can use SharePoint connector to trigger action for selected items.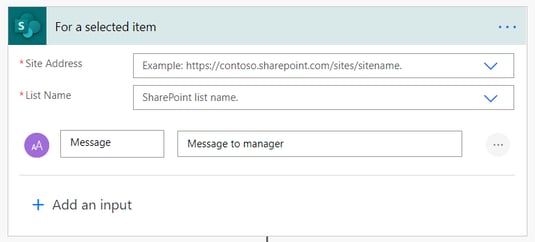 Complex workflow:
You can build complex workflows depending upon requirement. For instance, if your workflow is making API calls or parsing JSON data, you can also do this in Power Automate using HTTP connector and JSON parser.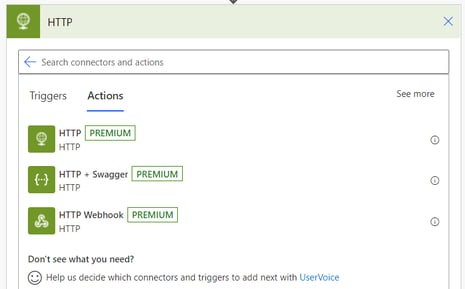 Microsoft divided connectors into two types:
Premium connector
Non-premium connector
As of now, 300 connectors are available and Microsoft keeps adding new connectors with every passing day. You can also build your own custom connector. Below is a list of connectors. You can view them here- https://us.flow.microsoft.com/en-us/connectors/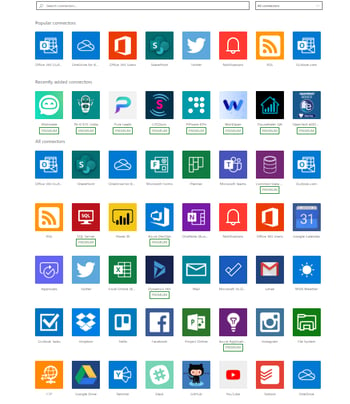 Besides connectors, Power Automate also has predefined workflow templates. The power users can use it without creating logic. Check this link to view the workflow templates- https://us.flow.microsoft.com/en-us/templates/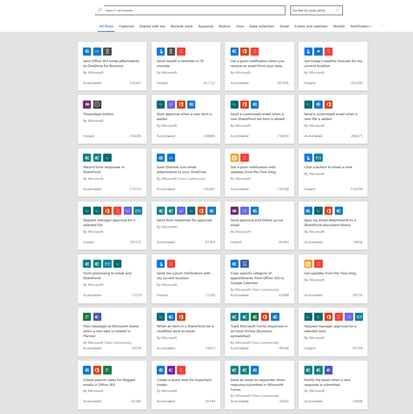 Below is a list of some interesting templates that I tested, and I'm sure you will want to try them:
Record a tweet's sentiment analysis in a SharePoint list
Notify co-workers about running late to a meeting
Approve or Reject, Autoreply and track requests from an email
Create an event in Outlook
Trigger a flow with a Power BI data-driven alert
Creating a custom connector:
In Power Automate and Power Apps, you can create a custom connector from scratch without using a Postman collection or an OpenAPI definition. You have to describe the API you want to connect to create a custom connector. It helps the connector to understand API's operation and data structure. To create a custom connector from scratch login to Power Automate portal, start the custom connector wizard, update general details, specify authentication type, create the connector definition, create an action, update the definition, and test your connector.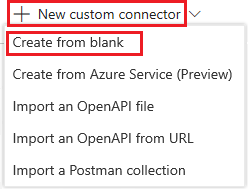 Now that you have learned about the migration to Power Automate, it is important to understand Governance and Monitoring with the program. We will be following up with a part two of this blog to discuss just that. In the meantime, if you have any questions or would like to discuss further, please contact us today!